Welcome To The Certified Professional Program
Our professional products are only available to Diamond ProTech Certified Professionals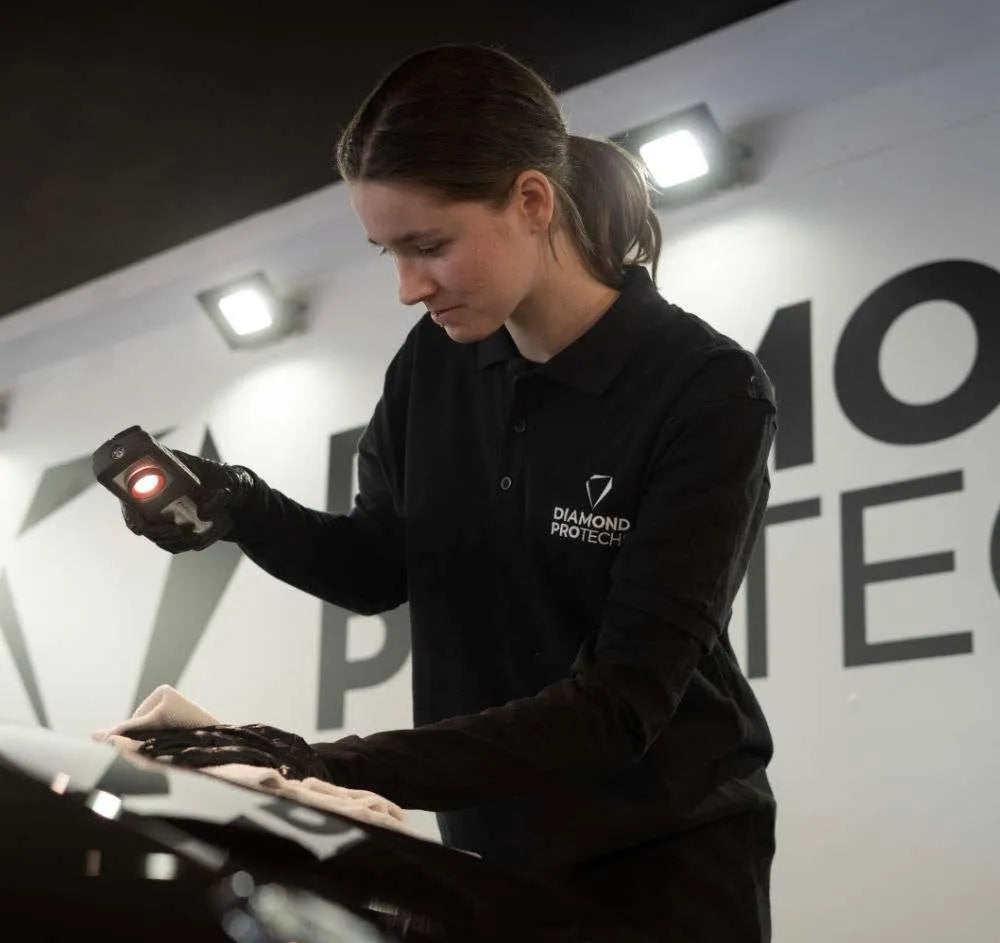 If your application is approved, the next steps are:
Pay a $500 Training Fee
Complete the Online Training Curriculum
Graduate and Receive a Framed Certification to display in your shop
Receive as a graduation present:
$500 credit good towards Diamond ProTech Coating Products
$100 of our Gear
Free Marketing Brochures for your Business
Membership in our Diamond Professionals Club
After that, you will:
Purchase professional products at a professionals' price
Maintain your professional status with continuing education, (required)
Get benefits from a proprietary communication channel with your fellow professionals in the Club.
REQUIREMENTS
Operate a detailing business.
Business History of 3 years minimum and personal detailing experience of at least 6 years OR completion of professional detailing courses.
Have experience with high end paint corrections and coatings
Have enough space to properly apply Diamond ProTech Coatings (temperature control, humidity control, etc) 
Have 'garage keepers' or otherwise equivalent liability insurance *Or EU Equivalent*
Proof of legal business (Business license / EIN Documentation) *Or EU Equivalent*
Provide the information that we request below – it will be used for both qualification and for advertising your business on our website as a link to your advertising medium (we do this as a service to you and take no financial remuneration in the process from any party)
HANDS ON CERTIFICATION
If by chance you do not meet the above criteria to be a certified installer, but believe you should be considered, please fill out the application anyway. We have other certification avenues which will be presented to you which may include our hands-on training and certification. Please reach out to us for any questions concerning the in person certification process.
Look for our pre scheduled training events throughout the year.